[ad_1]
Tyler Tate, a second-year Master of Theater Arts student, won first place as an actor at this year's Irene Ryan Region IV Kennedy Center American College Theater Festival.
Xavier Harris, a third-year Master of Theater Arts student, won second place with his partner Lamar Hardy.
"It's the festival in the United States for college theater," said Ariadne Calvano, professor of theater arts. "It just shows the quality that comes out of this department. The hard work, dedication and talent of our students get the recognition they deserve.
Kala Ross, a third-year student, was Tate's partner. She won the regional award last year and then won the national award at the Washington, DC pageant.
"To get it two years in a row is just huge," Calvano said.
Many other students, faculty and staff were also on hand at the festival to stage the Theater Arts production of "Fires in the Mirror," by Anna Deavere Smith.
The show was one of only three invited to perform this year out of more than 50 who submitted nominations.
"There was a lot of student leadership in this production, a tribute to the training they receive," Calvano said. "Several Kennedy Center representatives have commented on the level they are at."
"Fires in the Mirror" received the Golden Hardhat Award for Most Organized and Safe Loading and Loading for a production under the direction of Theater Arts Technical Production Manager Charles Nasby and his son Lionel Nasby , who is an undergraduate student. in the departement.
Several professors also received accommodations for the show, including Calvano for direction, Janna Segal for dramaturgy, and Zhanna Goldentul for costume design.
Tate and Ross will compete this spring for the prestigious National Irene Ryan Acting Award at the Kennedy Center American College Theater Festival in Washington, DC.
Those who would like to see Tate perform next on a UofL stage won't have to wait long. Tate stars in the Theater Arts production of John Guare's "Six Degrees of Separation." Directed by Geoffrey Nelson, the play examines the premise that everyone is connected by a chain of six acquaintances. It runs from February 20 to March 1 at The Playhouse. Click here for more information and to purchase tickets.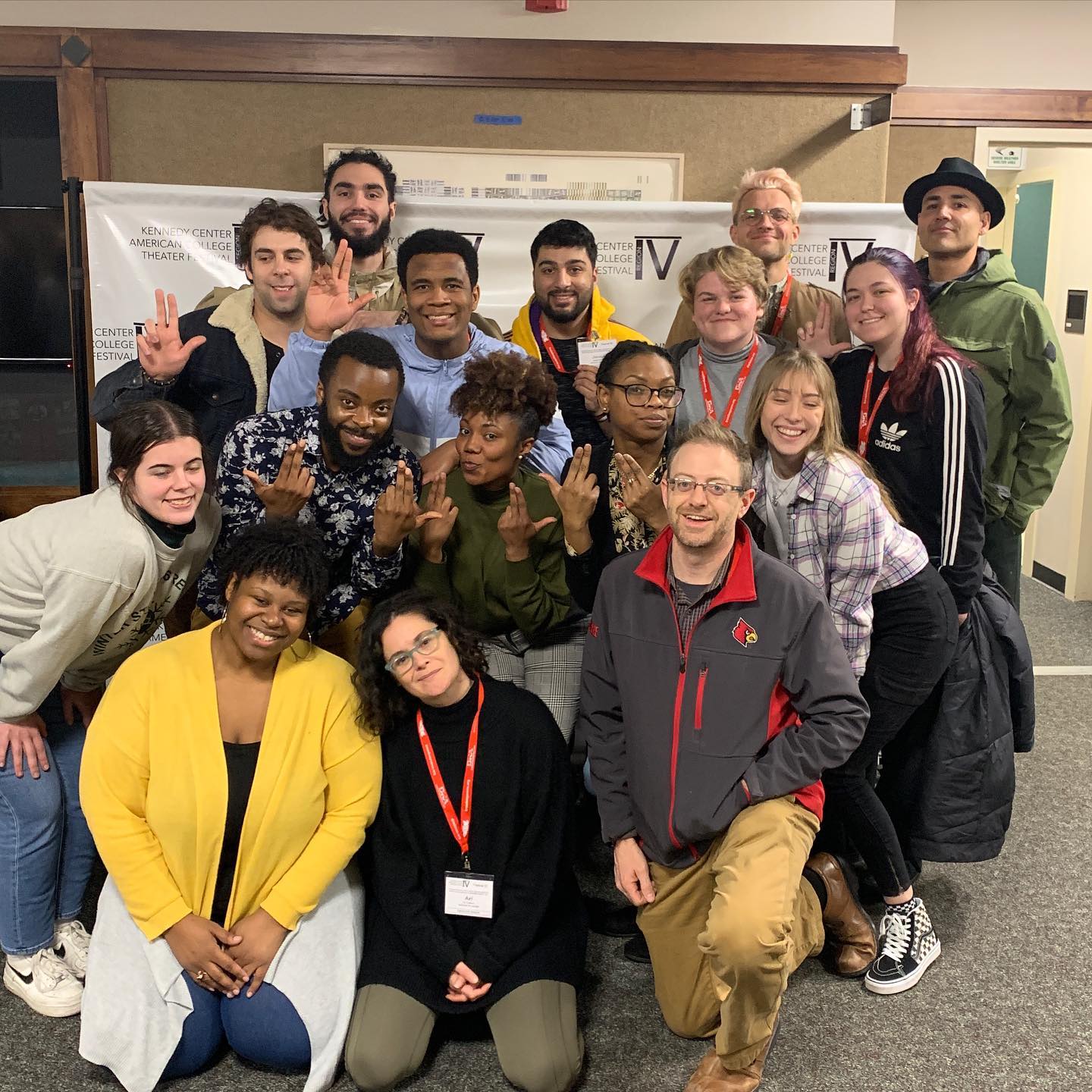 [ad_2]
Source link